NEU: B2B Katalog 2023
Alles auf einen Blick? Mit Freude stellen wir unser B2B Sortiment in unserem Katalog vor.
Oil & Vinegar Business-to-Business
Share the most wonderful aromas, the most delicious products and the most beautiful
stories with your fellow human beings. A "little gift" for the team or individually designed gift baskets as company gifts:
Curtain up for endless moments of pleasure to give away!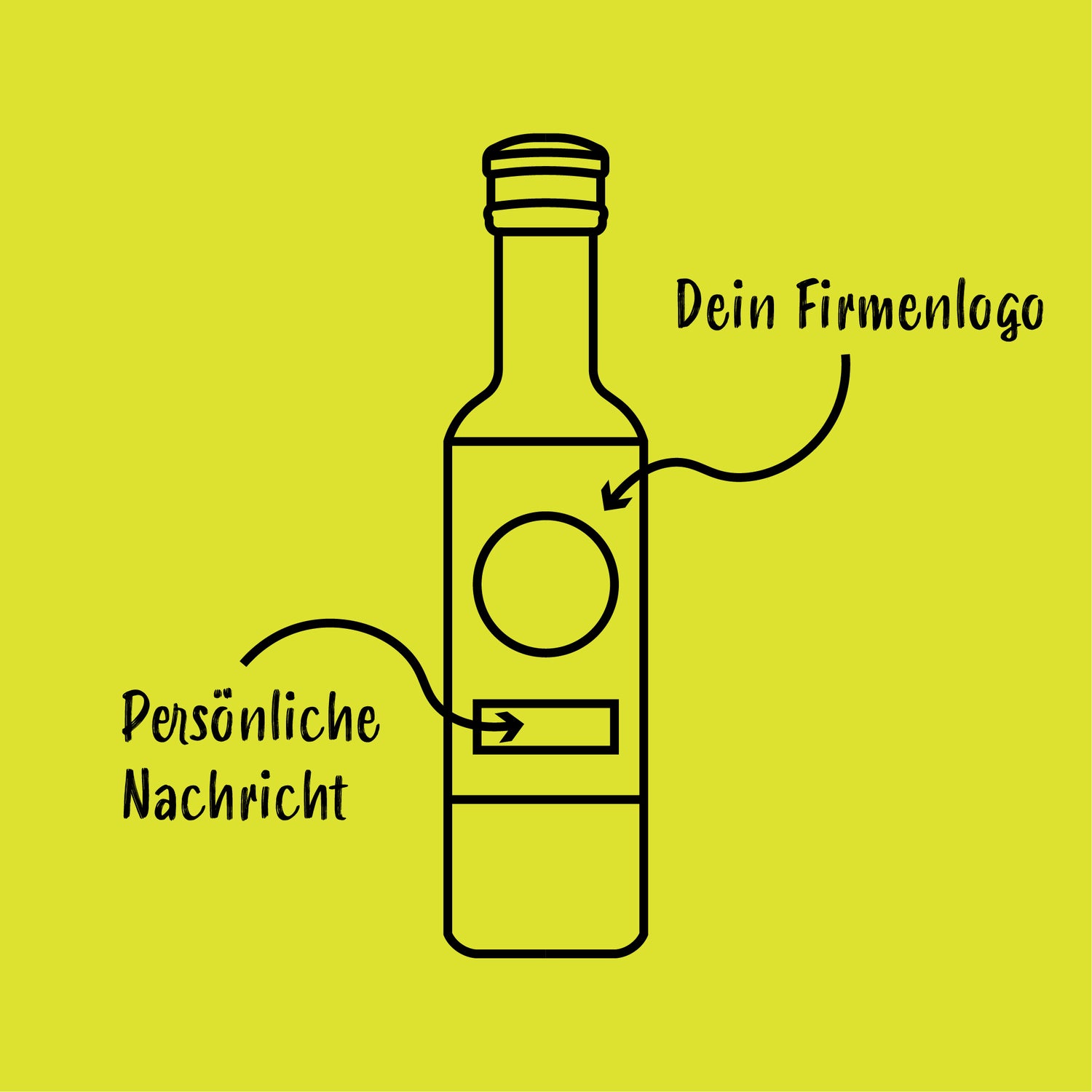 Be unique!
You don't get a personalized gift every day!
We offer you your company logo and a personal message (e.g. slogan or "Happy Birthday"...) on a bottle to place.
Send us your ideas and wishes and we will take care of the design and the perfect surprise!
From 20 pcs.
Our selection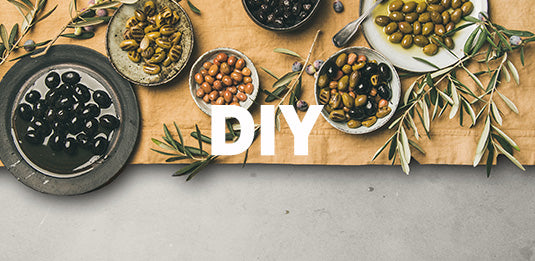 Super individual

Tell us what you want and we'll create a gift set just the way you like it!
Quantity discount

We offer a volume discount for large orders.
Nicely packaged

The delicacies will be packaged according to your taste.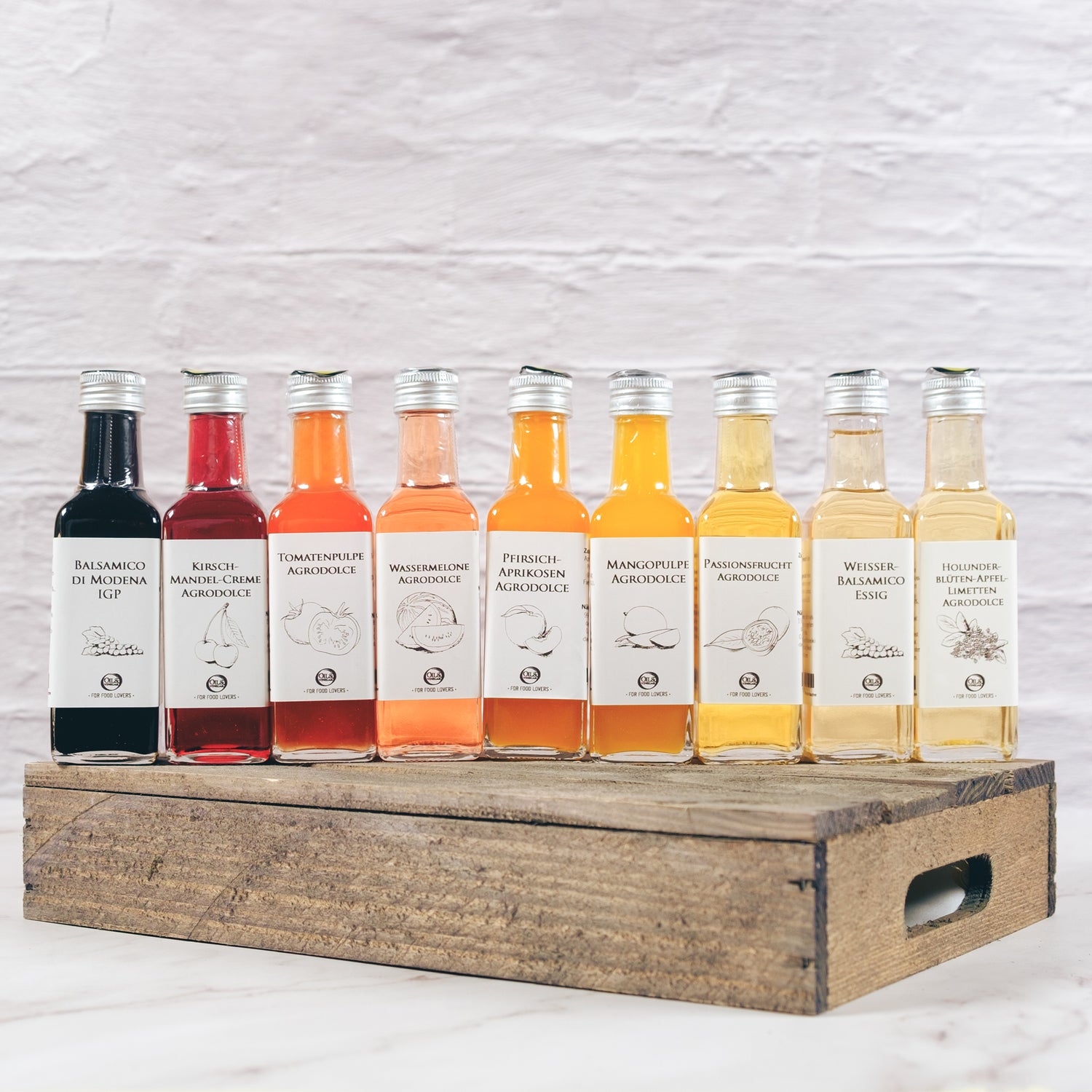 ESSIG VARIATION
Dieses Set wird Ihren Wünschen angepasst:
2x Klassischer Essig
3x Saisonaler Essig
3x Fruchtiger Essig
Holzkistchen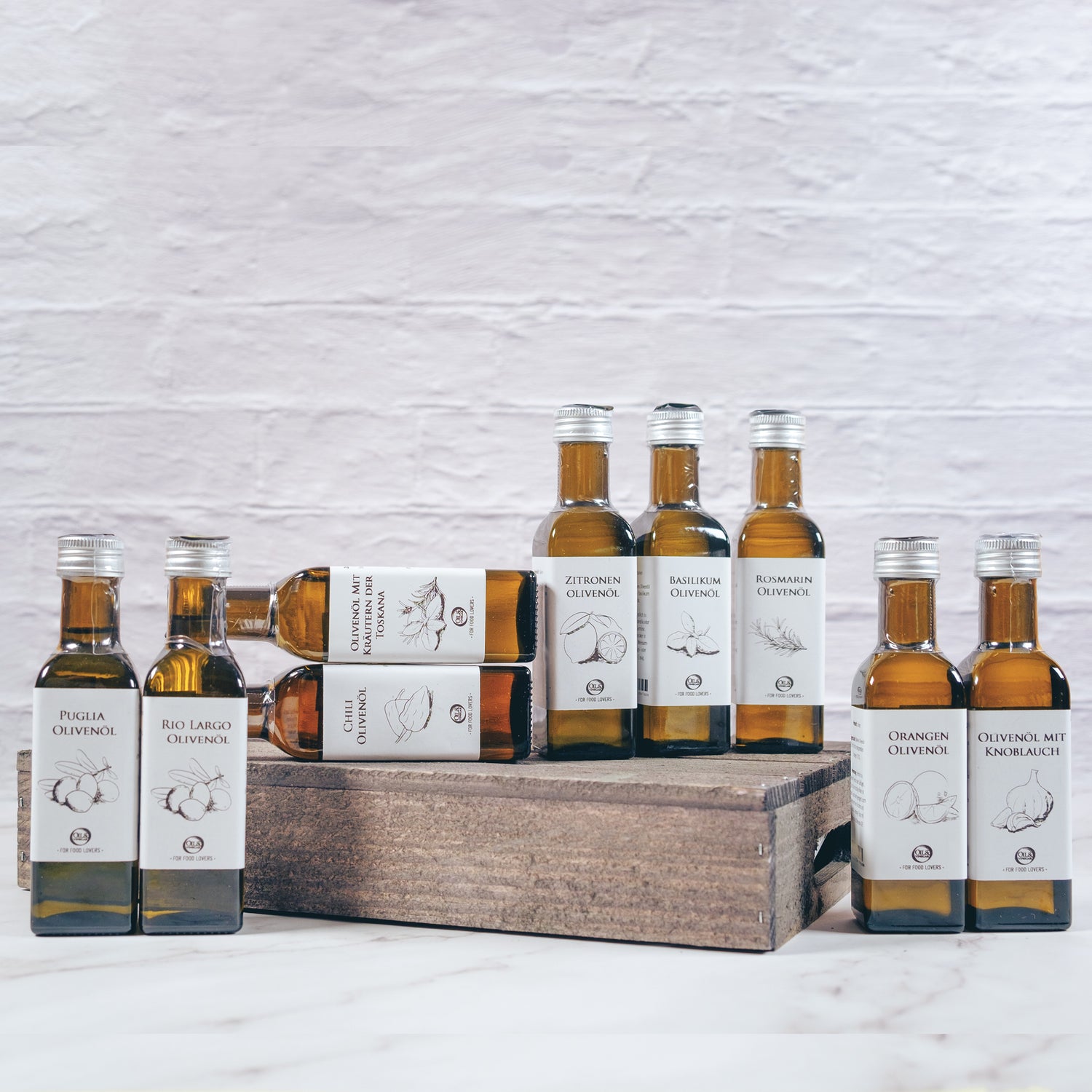 OLIVENÖL VARIATION
Dieses Set wird Ihren Wünschen angepasst
2x Klassisches Olivenöl
3x Saisonales Olivenöl
3x Fruchtiges Olivenöl
Holzkistchen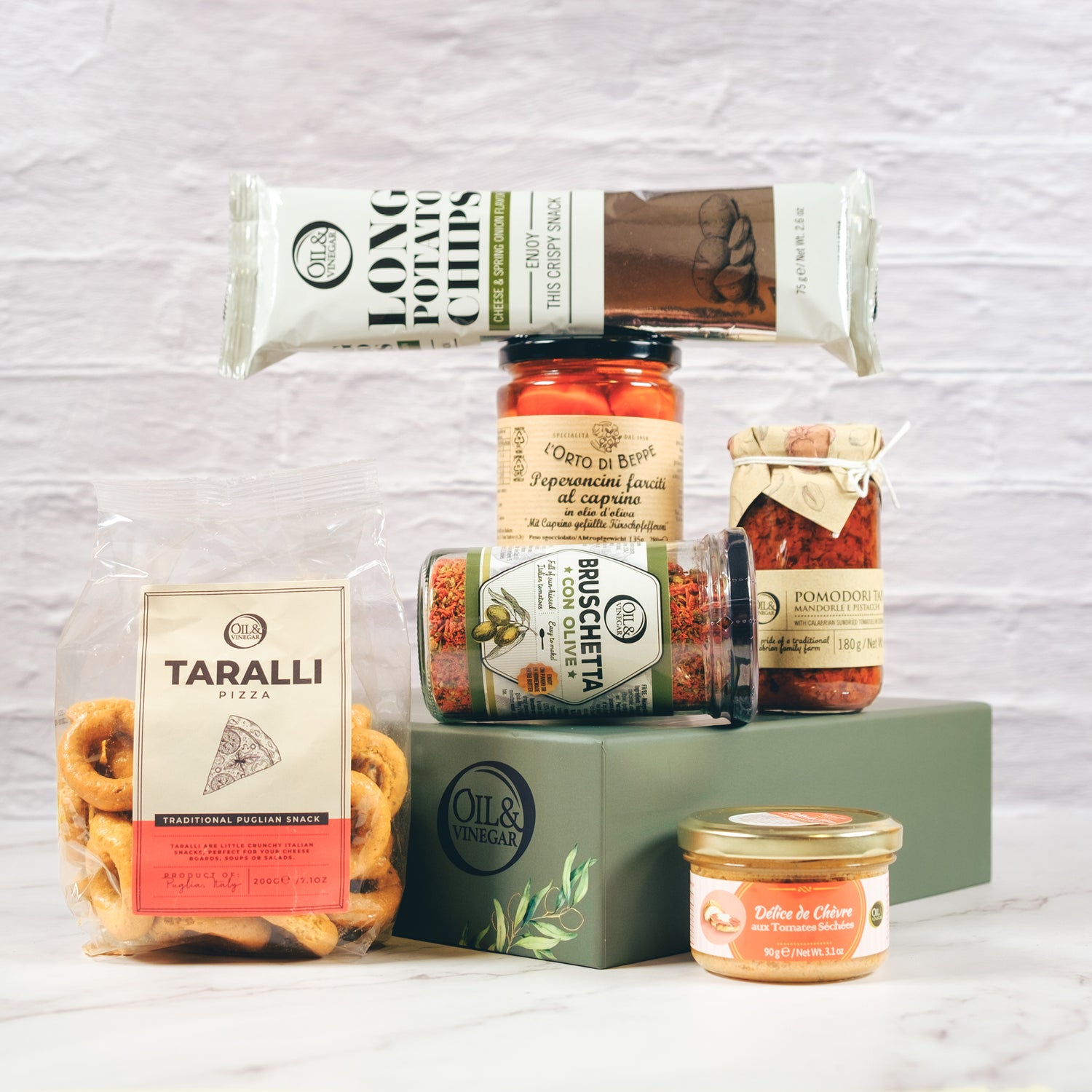 APÉRO!
Taralli Pizza
Long Potato Chips
Bruschetta con Olive
Peperoncini farciti al caprino
Pomodori Tapenade
Delice de chevre
Grüne Geschenkbox 25 x 25 x 10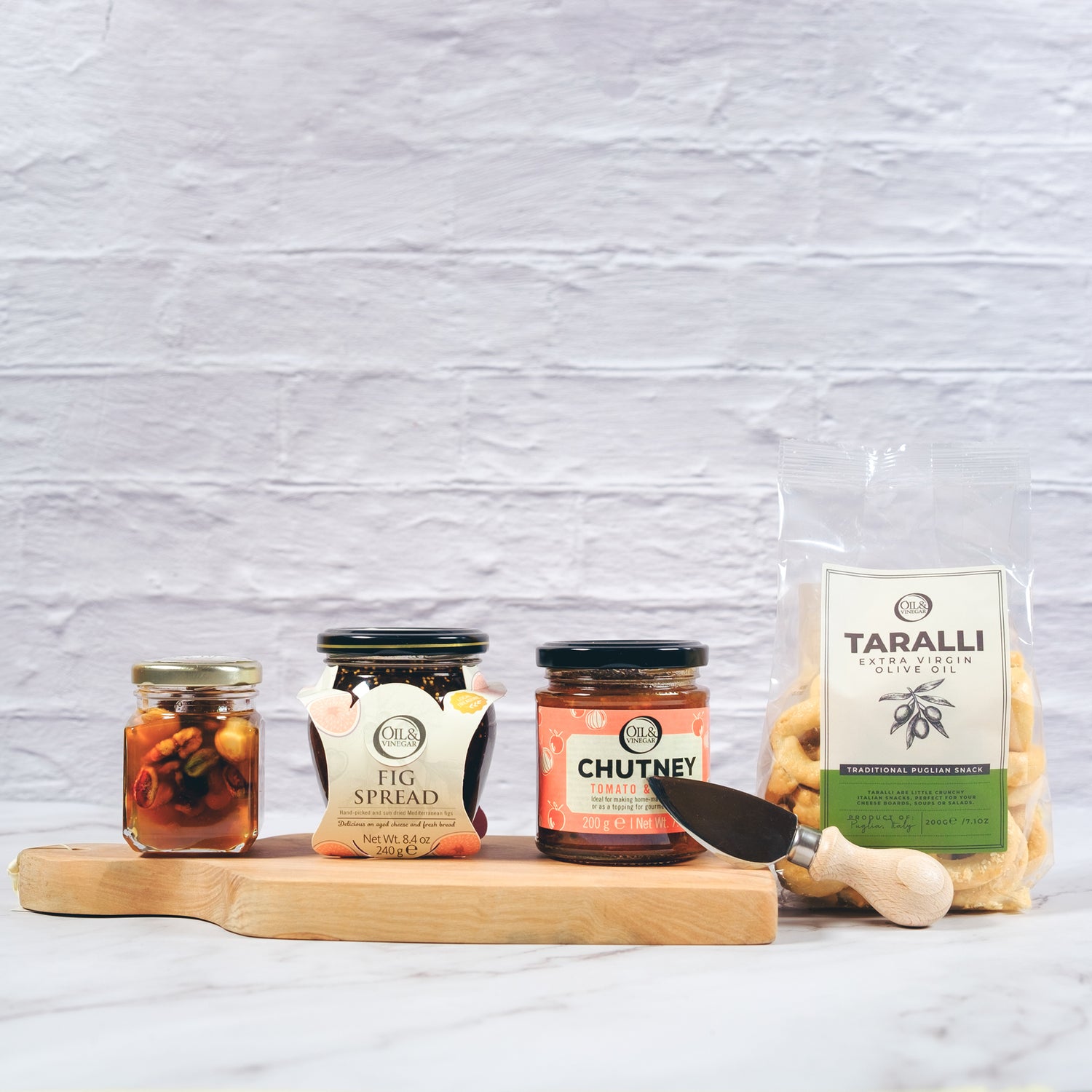 CHEESE PLEASE!
Delizia di miele con frutta secca
Fig spread
Chutney tomato & onion
Käsemesser
Taralli extra virgin olive oil
Holzbrett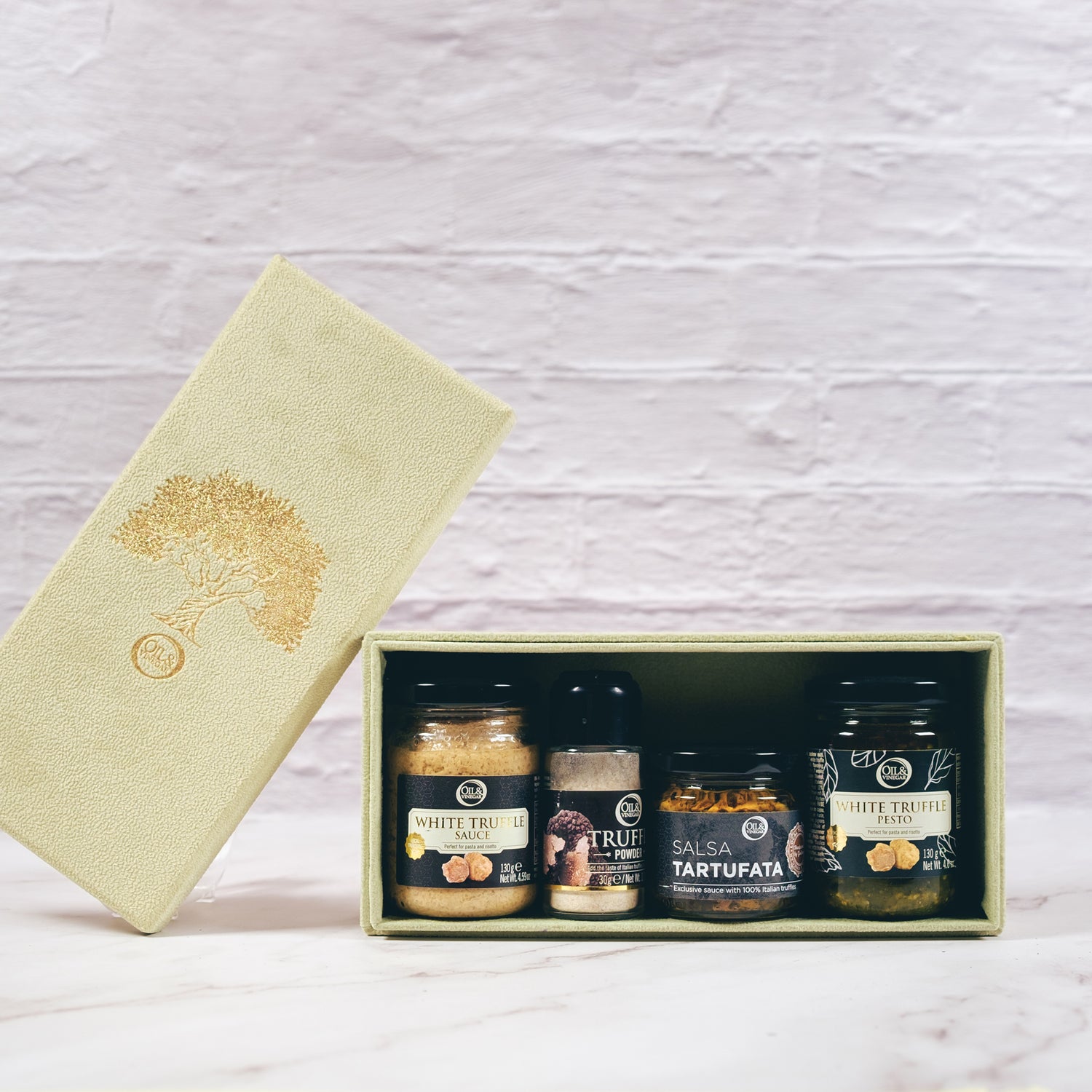 MINI TRUFFLE
White truffle sauce
Truffle powder
Salsa tartufata
White truffle pesto
Grüne geschenkbox suede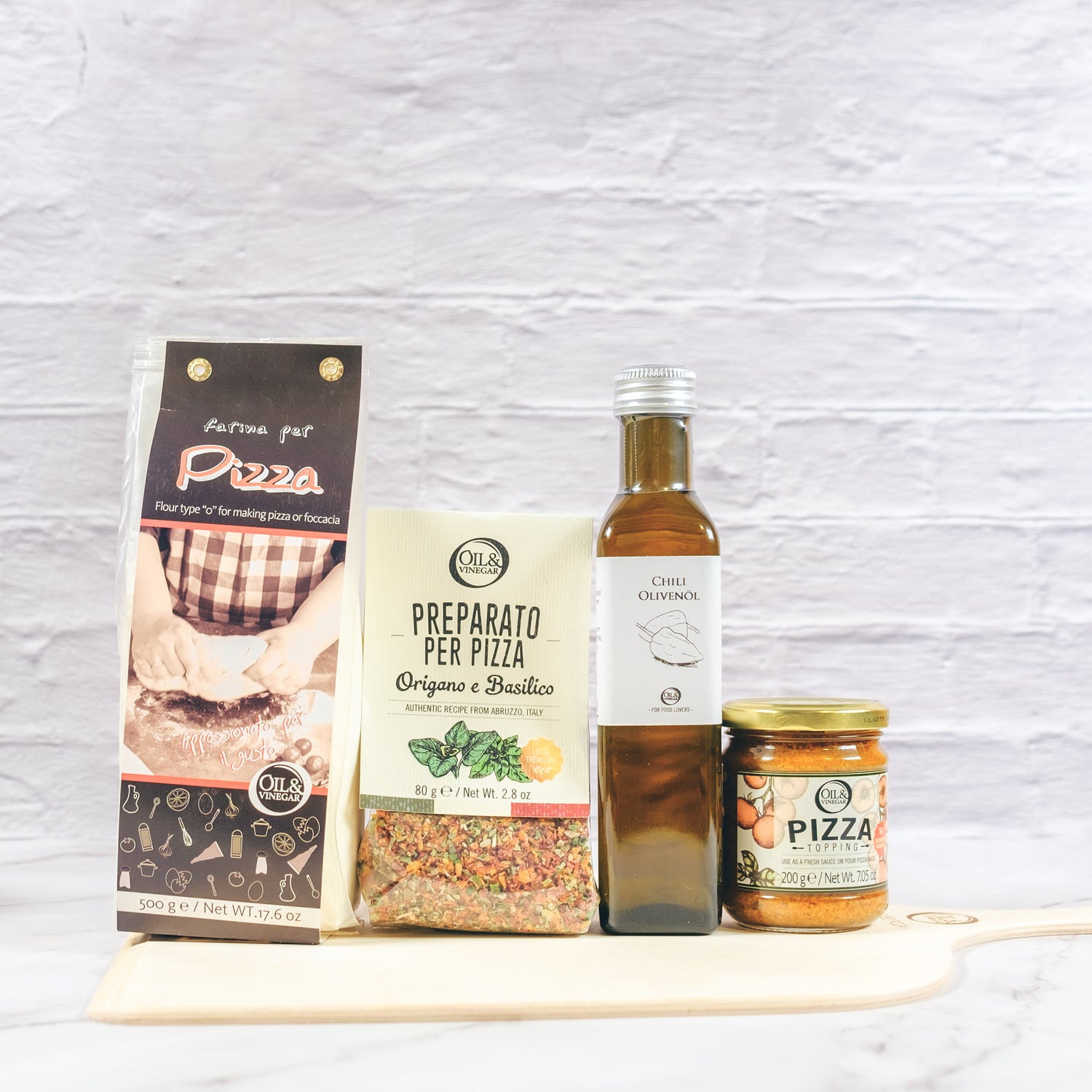 PIZZA PERFETTA
Pizzabrett
Pizzamehl
Preparato per pizza
Chili olivenöl 250 ml
Pizza topping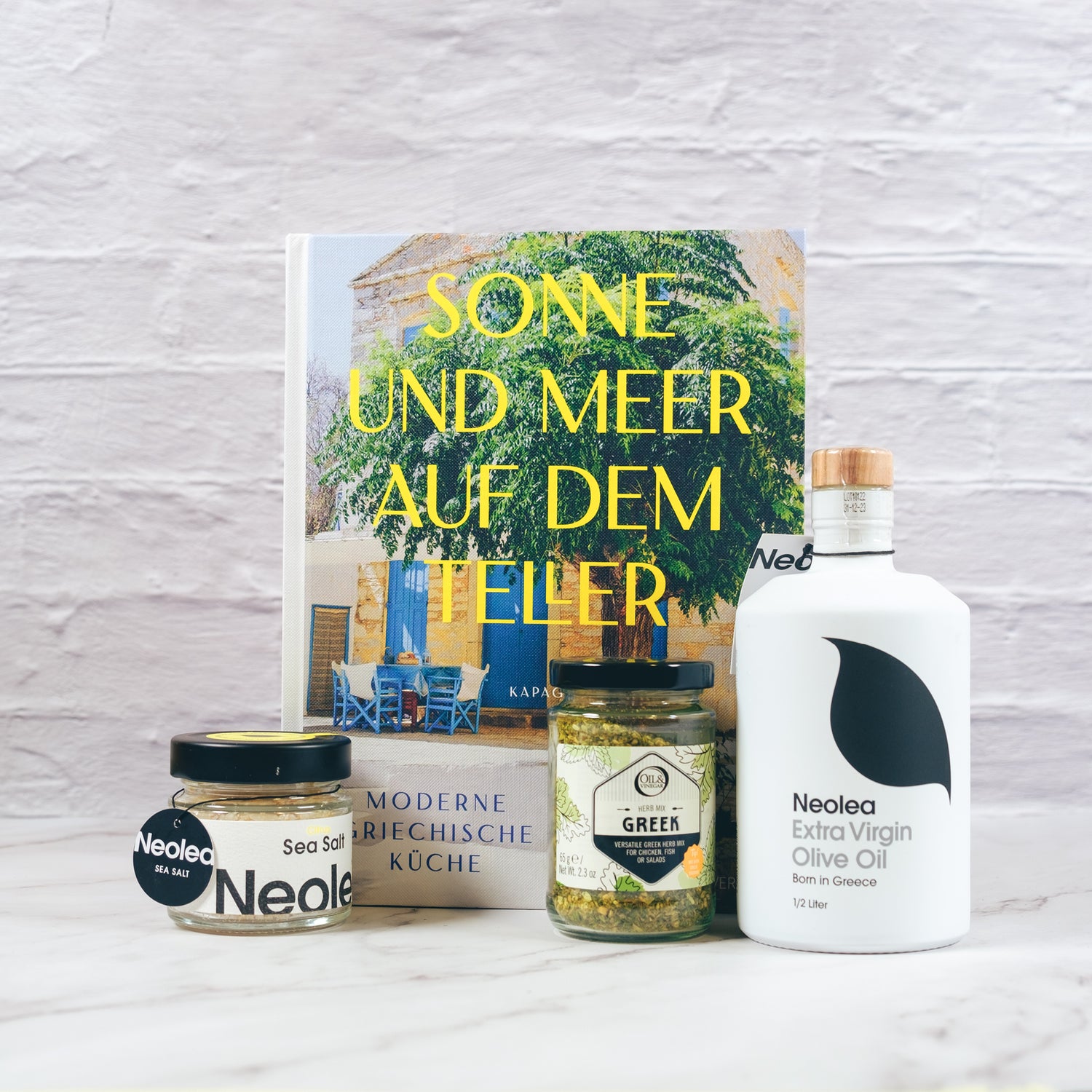 KALIMERA!
Greek herb mix
Neolea extra virgin olive oil
Kochbuch: sonne und meer auf dem teller
Citrus sea salt neolea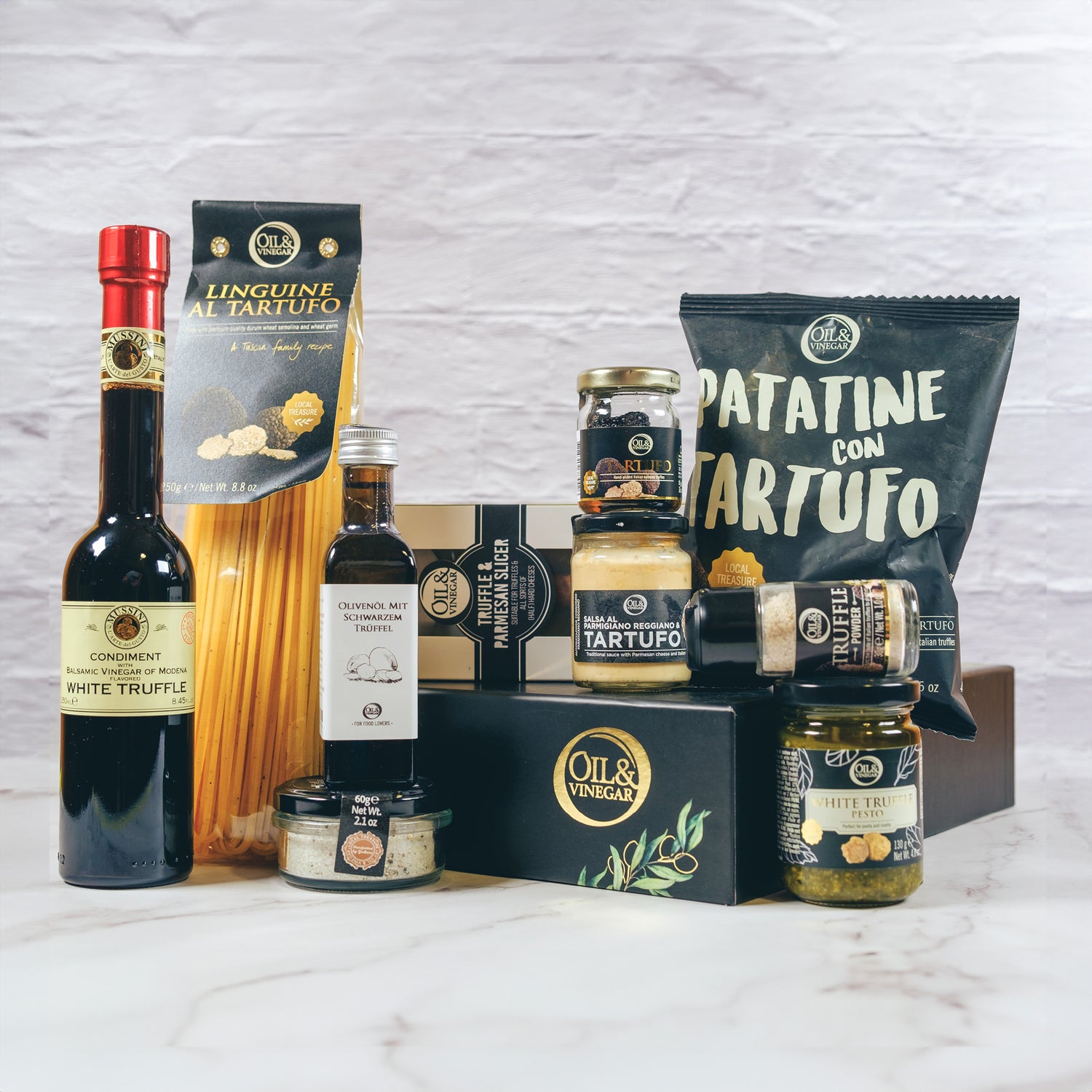 TRÜFFELTRAUM
Condiment balsamic vinegar white truffle
Linguine al tartufo
Olivenöl mit schwarzem trüffel
Sale di guerande e tartufo
Truffle & parmesan slicer
Tartufo
Salsa al parmigiano reggiano & tartufo
Truffle powder
White truffle pesto
Patatine con tartufo
Geschenkbox schwarz 31 x 31 x 10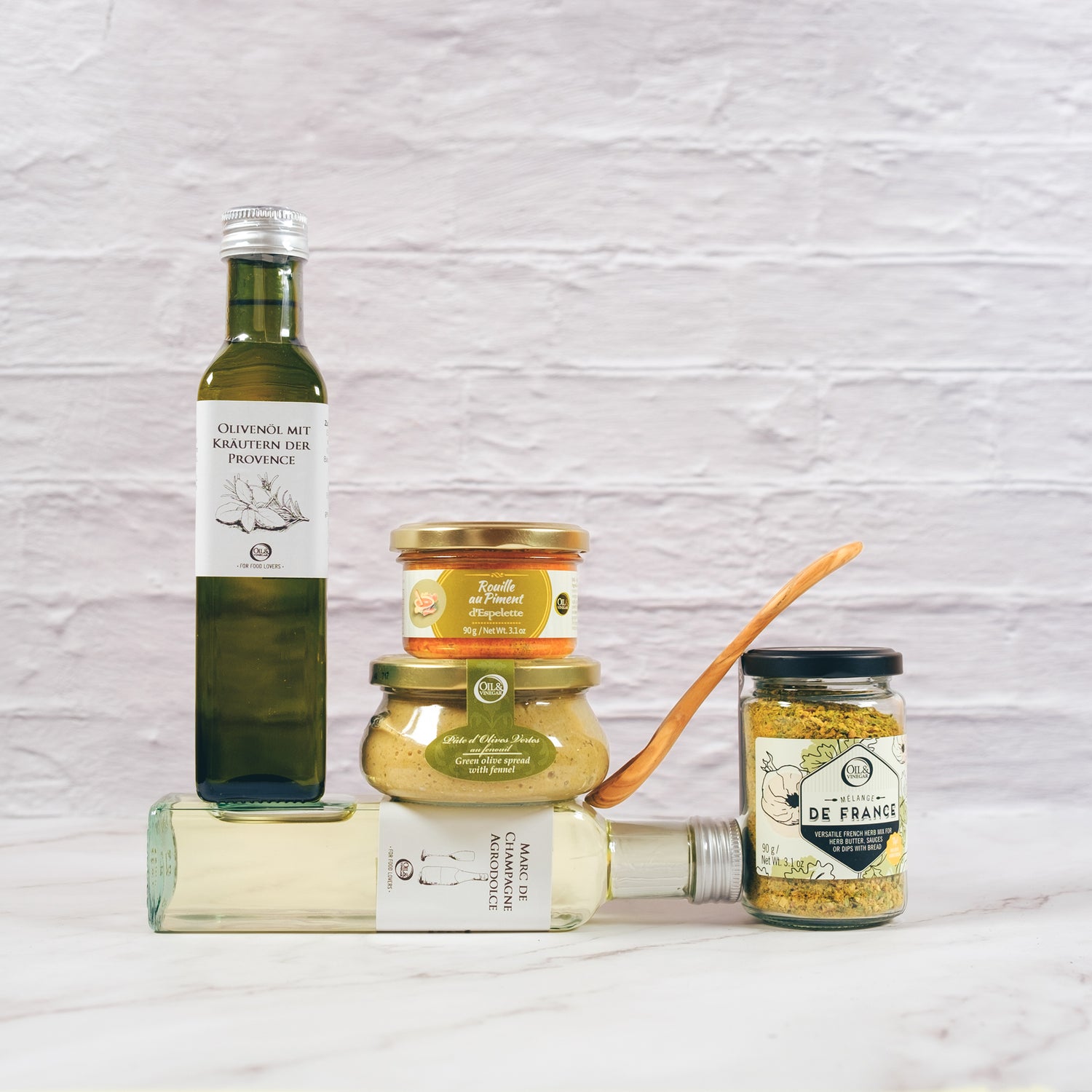 BON APP!
Rouille au piment d'espelette
Pate d'olives vertes au fenouil
Melange de france
Marc de champagne agrodolce 250 ml
Olivenöl kräuter der provence 250 ml
Olivenholz löffel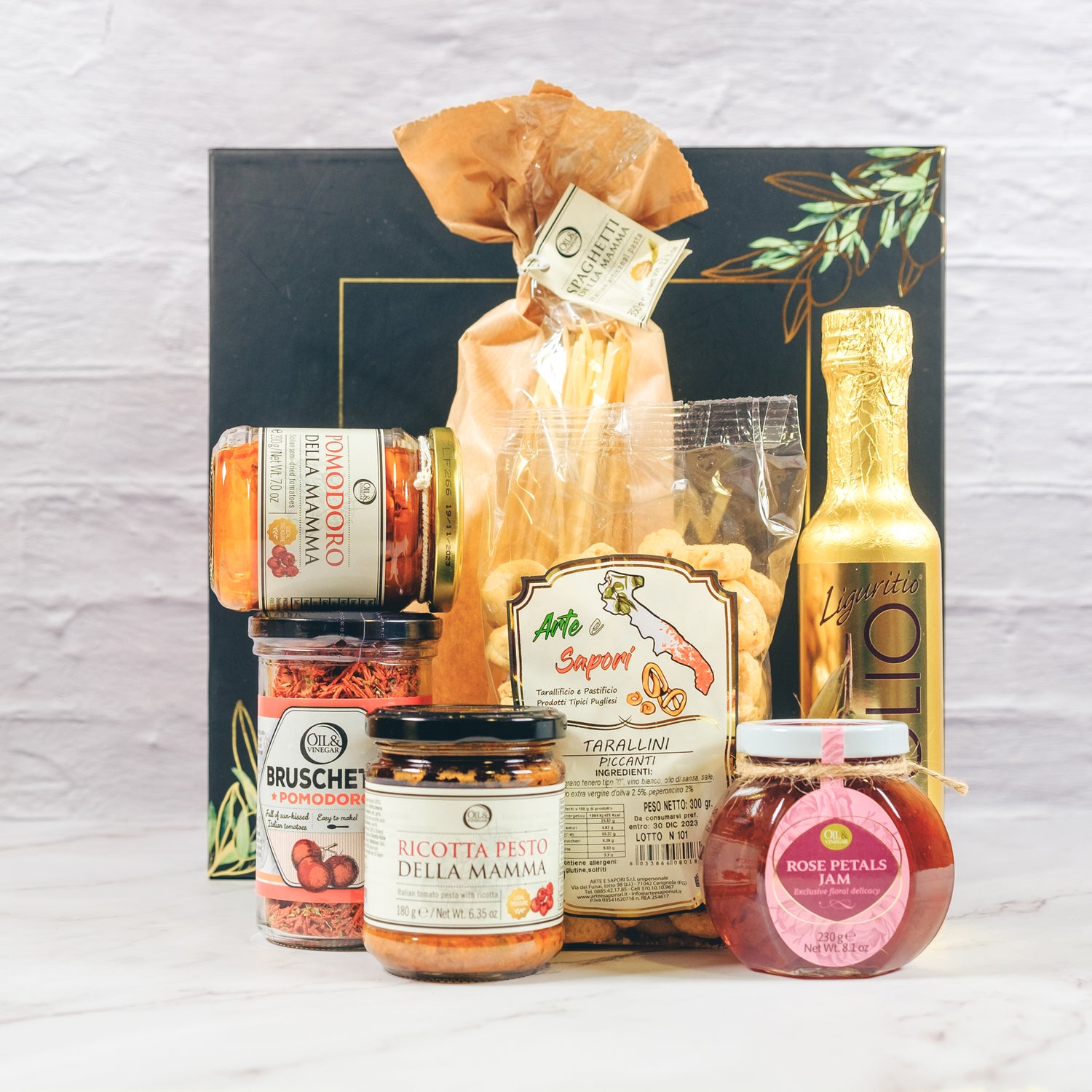 MAGNIFICO!
Bruschetta pomodoro
Semi dried tomatos - pomodoro della mamma
Spaghetti della mamma
Ricotta pesto della mamma
Tarallini piccanti
Liguritio olio
Rose petal jam
Geschenkbox schwarz 31 x 31 x 10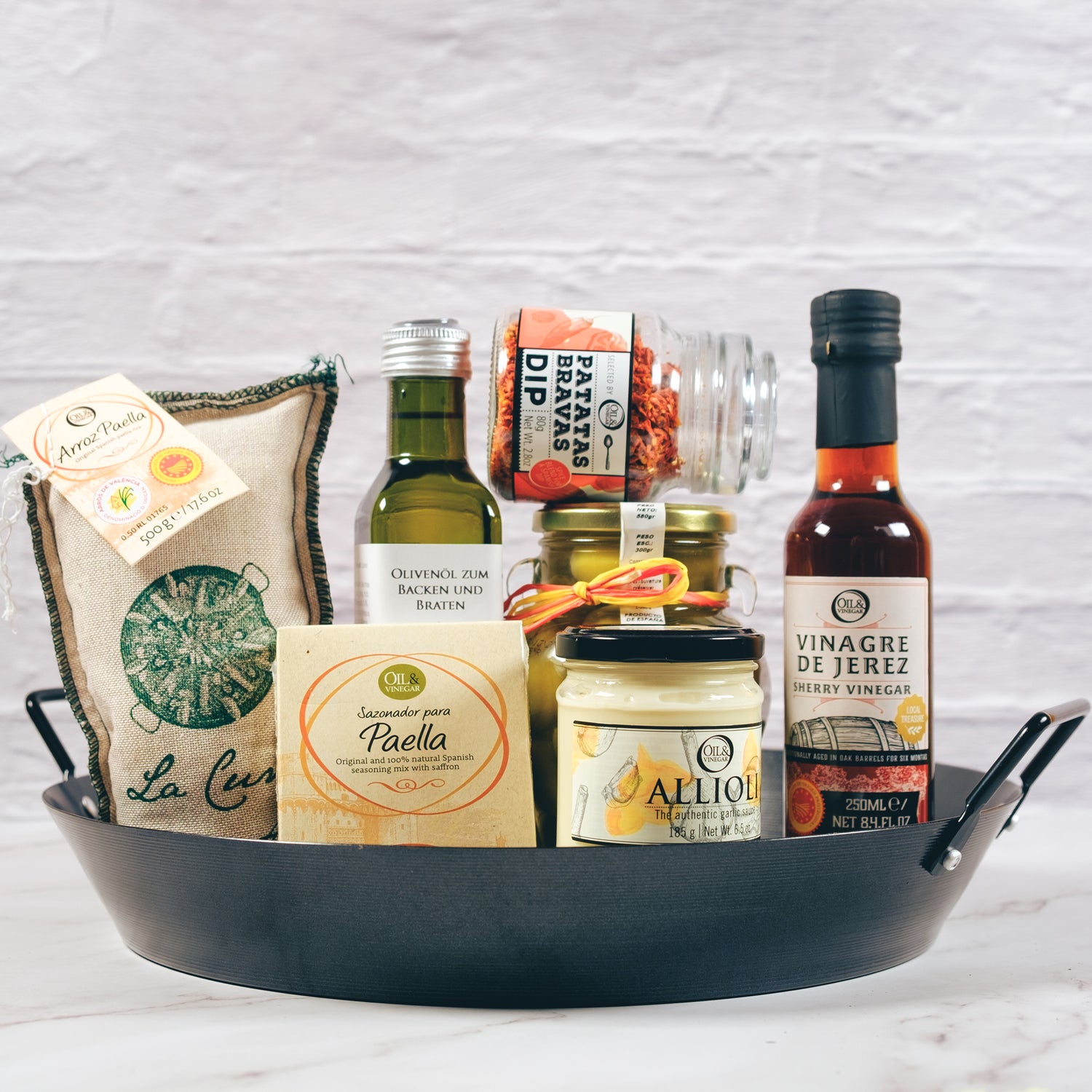 SALUDOS ESPAÑOLES
Paella gewürzmischung
Paella reis
Olivenöl zum backen & Braten 250 ml
Patatas bravas dip
Oliven mit knoblauch gefüllt
Vinagre de jerez - sherry vinegar
Allioli
Paella pfanne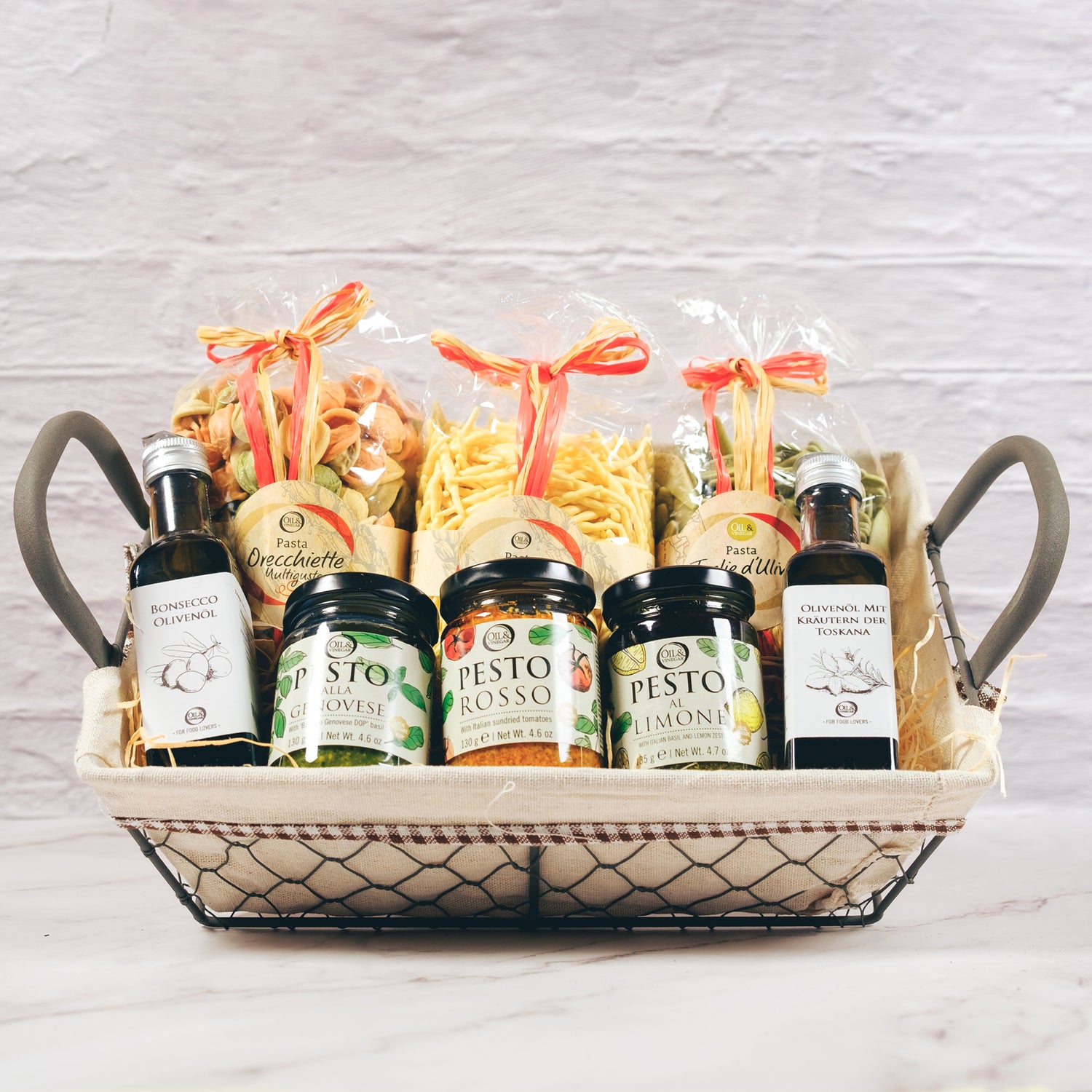 PESTO, PASTA, PERFECTION
Bonsecco olivenöl 100 ml
Pesto alla genovese
Pesto rosso
Pesto al limoni
Olivenöl mit kräutern der toskana 100 ml
Pasta orecchiette
Pasta trofie
Pasta foglie d'ulivo
Metallkorb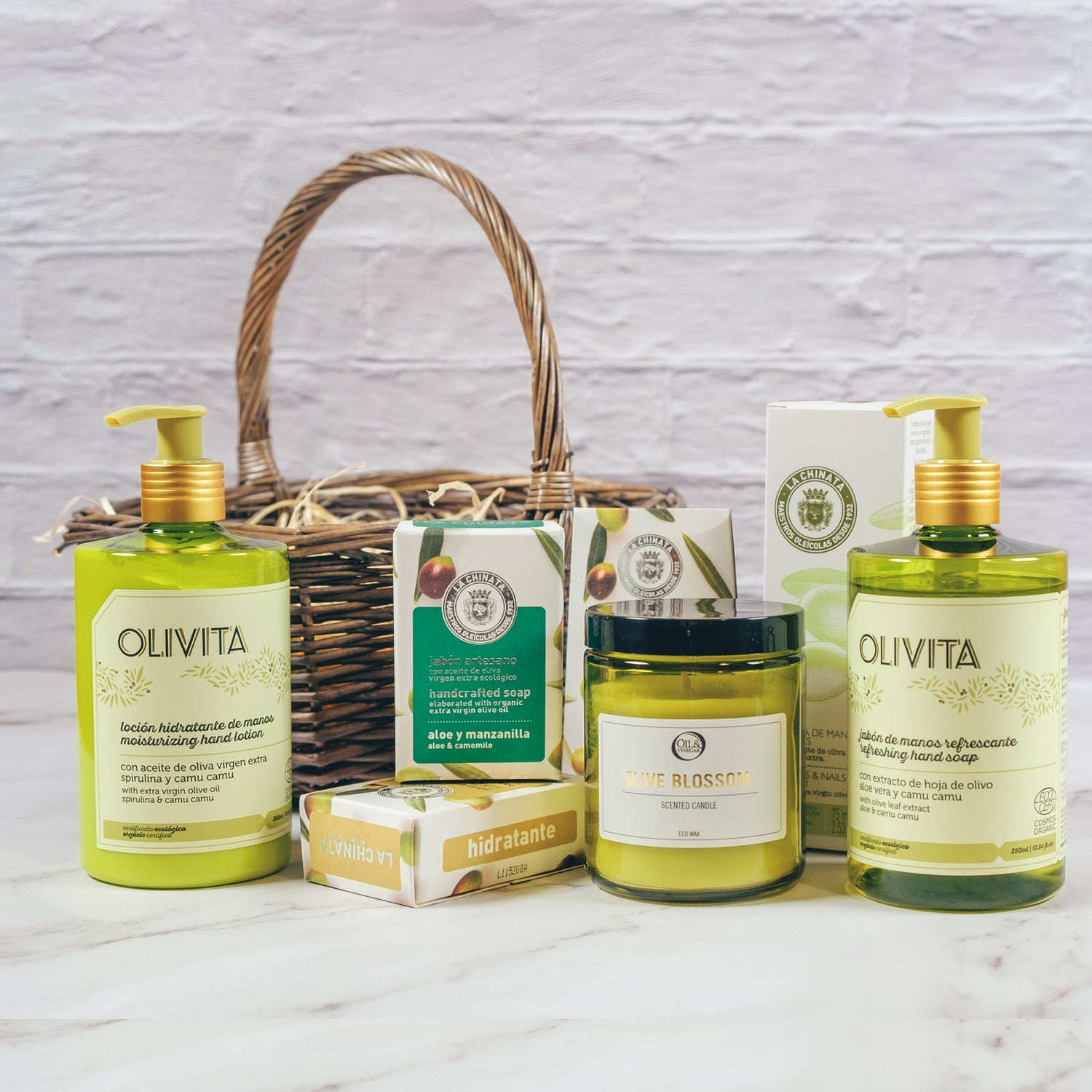 WELLNESSWUNDER
Olivita lotion
La chinata seife olive
La chinata seife aloe camomile
La chinata lip balm
Duftkerze olive blossom
Olivita handseife
La chinata handcreme
Holzkorb
Request a non-binding offer now